Are you having trouble updating your computer's BIOS?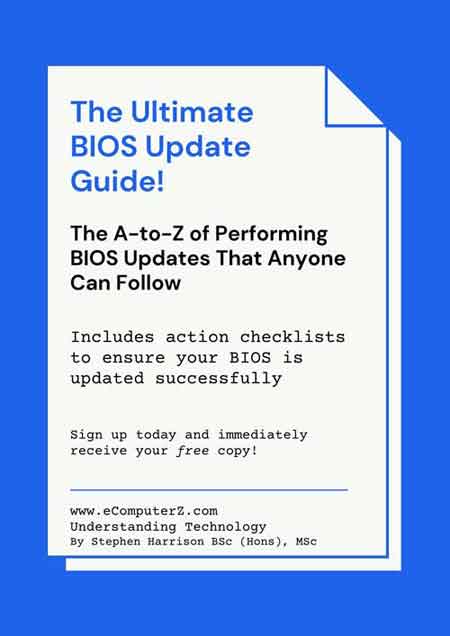 I know this task is problematic for many of you, so
sign up and receive my free ultimate BIOS update guide
The A to Z of Performing BIOS Updates
That Anyone Can Follow
Additional supporting information to aid your BIOS update plans
My unique approach for sourcing the latest BIOS versions released by your computer's 
vendor or motherboard manufacturer
Testimonies
"Thank you. Your guide worked well. I could access the HP Assistant, and using the information in your guide, I successfully upgraded the BIOS"
- Joe (USA)
What You Get When You Sign Up 
Sign up today and at the start of each month you will receive the latest information about new site articles and developments. In addition, you will also receive:-
Insights to help troubleshoot common issues, and a selection of hints and tips to make the best use of the technology you may own
Occasional news articles and links dominating the IT Industry, or unique stories relevant to everyday computer users
Future exclusive access to free downloads such as user guides and checklists that you won't find anywhere else
I respect your privacy and your right to choose.
You will be able to unsubscribe at any time.
Ready to join hundreds of satisfied readers every month? 
Sign up now. It only takes a few seconds.