Are you having trouble updating your computer's BIOS?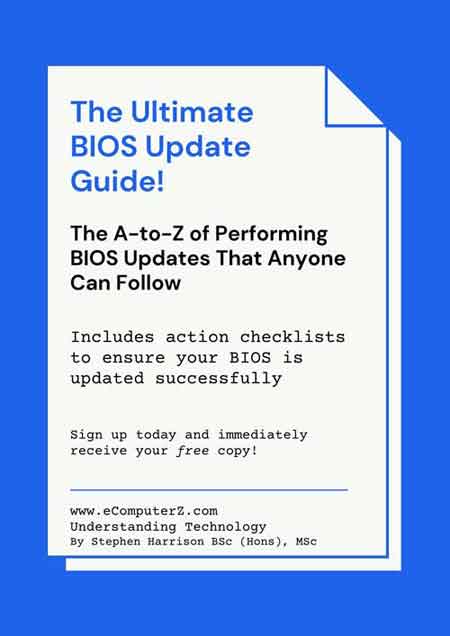 I know this task is problematic for many of you, so
sign up and receive my free ultimate BIOS update guide
The A to Z of Performing BIOS Updates
That Anyone Can Follow
My unique approach for sourcing the latest BIOS versions released by your computer's vendor or motherboard manufacturer
What You Get When You Sign Up 
Sign up today and at the start of each month you will receive the latest information about new site articles and developments. In addition, you will also receive:-
Future exclusive access to free downloads such as user guides and checklists that you won't find anywhere else
I respect your privacy and your right to choose.
You will be able to unsubscribe at any time.
Ready to join hundreds of satisfied readers every month? Sign up now. It only takes a few seconds.

The eComputerZ Census 2021
Whilst you are here... Would you be so kind as to complete the eComputerZ Census 2021 below? I value your thoughts and opinions on what you would like to see on my site, and I'm keen to tackle your biggest technical problems.
Thank you so much for subscribing and taking the time to complete the census!