---
Welcome To The eBits n ByteZ Monthly Newsletter
---
E-Mail not looking right? View Online
Please wait a few minutes for the newsletter to appear on the site if you open the e-mail immediately following its delivery
---
How To Update Device Drivers
How to update computer drivers is an article I have been wanting to write for a while. Understanding how to update computer drivers is critical to maintaining the routine activities we take for granted, such as typing on a keyboard, using a mouse, or printing.
The communication between devices in a computer system is critical to how it works, so it makes sense to have an article that digs deep into all things device driver related.
We start with the basics around what device drivers are, and how they work. We look at driver files and where they are hosted, and look at examples of what typical device drivers are used for.
We then explore the step-by-step processes for installing, updating, and also removing, computer drivers. This is the main section and purpose of the article.
We then look at what to do if you receive the dreaded no device drivers are found message. The article would not complete without some pointers to how to troubleshoot computer driver issues.
Take a look and let me know what you think.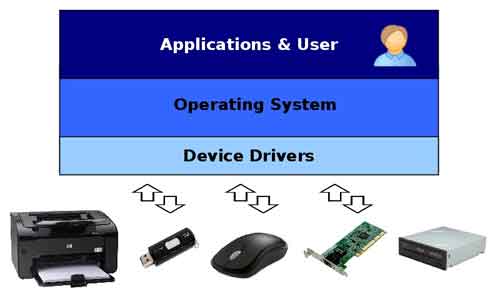 ---
If you Don't Want to Read, Watch The Video
I am in the process of adding detailed Summary video's to each article. This way, you can simply watch or listen to the article being read out loud, in a rather posh English accent.
This is very convenient if you are on the go, or if this is your preferred method of consuming information. The plan is to roll this out across all ecomputerz articles, in time.
As usual, please let me know what you think of the videos. Do they meet your expectations? How could I improve them?
Click or tap the image below to listen to the device driver article.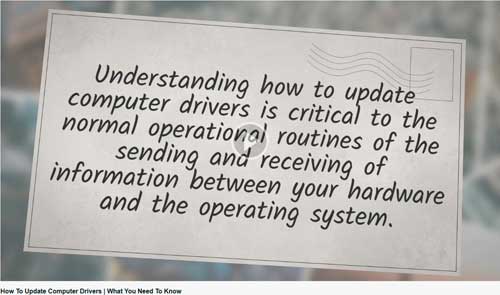 ---
Final Thoughts
Thank you for taking the time to read this month's newsletter. As usual, if you need any help, or would like to get in touch for any reason, please do so.
Until next time, take a moment to review my social media platforms. You are welcome to like, follow or share.
---