New eComputerZ Pages
E-Mail not looking right? View Online
This latest newsletter edition looks at the new pages recently added to the Basic Computer Learning Section, and the topics posted on the eComputerZ Social Media sites.
Let's kick off with new pages, which focus on what you need to test and fix your computer, saving you money in the long run.
Page 1 - Computer Tool Kit looks at the core tools you need before starting to considering repairing your equipment. This includes:
The right type of kit bag
Screwdriver options
Other essential tools like cutters and pliers
Page 2 - PC Repair Tools looks at what you need to do to keep safe when working inside computers.
The focus is on managing electrostatic discharge (ESD), after an experience early in my career brought about a swift end to a new hard disk drive!
Page 3 - PC Tool Kit looks at the various testers available today for self diagnosis of potential hardware issues, including:
Multimeters - Tests electric current
Voltage Detector - Tests individual cables
PSU Tester - Tests Power Supply Molex connectors
POST Tester - Tests Motherboards, RAM, Processors and other internal hardware components
Cable Tester - Tests Ethernet/RJ45 cables
Each page includes pictures, step-by-step instructions and video's to help you understand what each item does and how to use them properly.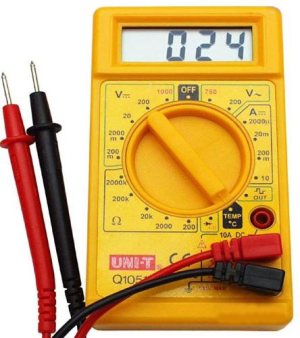 ---
Social Media
Here we focus on three recent news stories: the Dark Web, Privacy and Intel's new Processor dubbed Kaby Lake.
The Dark Web
There is piqued interest in the Dark Web. Most people have at least heard the term in TV reports and newspapers as a place where lots of illegal activity goes on.
This is true, and by virtue of media outlets and documentaries, more people are visiting the Dark Web.
Only approximately 4% of the World Wide Web is accessible by Google!
Your personal and computer security is at high risk if you access the Dark Web via the ToR Web Browser (which establishes an encrypted link). Malware writers, hackers, and cyber criminals live in this world, and without the necessary experience, everyday computers users are easy picking.
There is no legislature protecting users from crimes conducted here!
Another issue is privacy concerns. DO NOT give anything away about who you are. These people can trace you and cause untold problems with your banking, ID cards and other online activity.
---
Protecting Your Privacy
Ensure your privacy online is adequately protected. Here are some ideas for you to run with.
1. Anti Virus/Anti Malware
Ensure you have adequate protection for your PC, Laptop and mobile devices, especially if you have android and Windows-based devices. With the highest levels of Ransomware attacks taking place in more sophisticated ways, you need to get this sorted quickly.
2. Make Your Passwords Hard To Guess
Consider using a password manager to track all of your different passwords - because you have a different password for each website you access, right? And they all have a minimum of 16 characters, including symbols, numbers and capitals? To ensure you meet this modern password standard, use the eComputerZ Strong Random Password Generator
3. Update Your Applications
Software programs are constantly being updated by vendors to plug holes in the code that hackers use to steal your information and hold it to ransom.
Also ensure you have a separate backup of your data. If you do get hit with Ransomware and your data is encrypted, you can simply wipe and restore.
---
Intel Kaby Lake
Kaby Lake is the 7th Generation Intel CPU Chip announced at CES 2017 (A gathering of Technology Companies in Las Vegas promoting their latest inventions).
It is reported that the chip is capable of the following eye-catching innovations:
Thinner and Lighter Laptops (Sub 800 grams due to its size)
Improved battery life (Between 10 hours to 16 hours in some cases)
4k Video and Borderless Screens
Virtual Reality (VR) Headset Support
Secure Biometric Logins such as Facial Recognition, Fingerprint and Retina Scanning
Faster Storage with Optane - Up to 10x times faster than today's Solid-State Drives (SSD's)
Faster Application Performance
Standardization of Cellular Modems in mobile devices - For when Wi-Fi is unavailable
Overclocking for gamers (From the standard 2.9GHz to 4.4GHz!)
No word on when Kaby Lake will be released, but it is the next steps in our technological evolution.
---
Final Thoughts
It's a more dangerous online world we now live in. When you think about the Internet of Things (IoT) and how unsecure some new IoT devices are, the cyber criminals are going to have a field day.
Make sure you protect yourself online. It will happen to you one day if you are not careful!
Thank you for taking the time to read my newsletter. Until next time, feel free to take a look at the following eComputerZ resources.