What's Been Happening?
E-Mail not looking right? View Online
Hello everyone. It's been a while since I last sent out a newsletter. As you appreciate, life gets in the way sometimes.
But now, hopefully, with a renewed focus and updated plans for the site, I can begin to deliver good quality content to you, on a more frequent basis (but not too frequently that you get sick of me!)
So, following a hiatus from web site work, I come back to see that the structure, approach and content were becoming outdated. This is a consequence of writing a web site based on technology that is rapidly changing now more than ever.
In addressing these issues there are few things I've done over the past month or so. They are:-

---
Site Design And Structure Improvements
The site design has been updated to improve its speed, especially when accessing on a mobile device. Unnecessary scripts have been deleted, and required scripts have been placed elsewhere to minimise the impact on you.

The structure is also improved. I have retained the Fundamentals section and will be writing a lot of new and relevant pages based on current technology, including mobile phones.

There is a new section introduced called History. It is important, and interesting, to look at critical IT events of the past, as they all contribute to where we have evolved to today. The 2010's Computer History sub-section is already underway.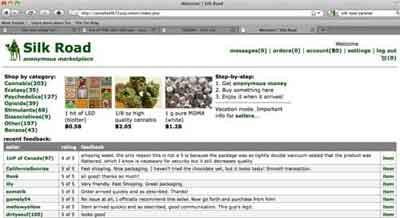 Silk Road, for example, was a huge event in the last decade. An article will appear in due course



An new Archive section has also been introduced. This is where legacy software instructions and information is now hosted following the site clean up.

There is still relevant information on these pages, but they won't be updated much in the future. They are here purely as a reference, or a trip down memory lane. They have had their day as we move on to bigger and better things.
---
New Site Content
As mentioned there are plans for new site content, and the work is already underway. To date I think there will be up to 100 new pages being announced over the coming months. It is very exciting!

Some pages have been revamped so their links and information is current and new pages have been released, including Kids Tablets and Tablets for Seniors.

I think both pages are very relevant in today's world. More and more senior citizen's are joining the online world, and kids are wanting their own devices too. it is imperative they remain safe when online. Take a look for further detail.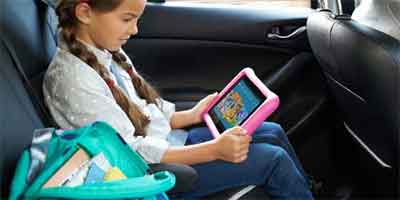 Kids tablets are more popular than ever. If their friends have one, you can guarantee they will want one too!



Another section that is being revamped is Malware Basics. We all need to remain safe online, and know the signs when something is wrong.

This section looks at the different types of malware that exist today, what their behaviour is, and how to deal with a cyber security event if it happens to you.


Would you know the signs of these different types of malware if they were to infect your devices, and how to remove them?
---
Other Changes
Finally, there have been a few other changes to make you aware of. They include:-

An update to the About page. I thought it time to let every visitor know what my credential are in the IT Industry. I hope they provide any assurances required that I generally know what I'm talking about (but acknowledge I'm not perfect or know everything!). you will also notice a tag at the top of most pages explaining who has written the articles.

The Privacy policy has also been updated to reflect current legislation. your data is safe!

The Technology News Daily Section has been revamped to give you even more news feeds linked to technology of interest that is covered across may site.

You may see a few more Google Ads on the sites pages, and some affiliate links to Amazon when I recommend certain products. This helps keep to site going with the various hosting and content management providers.

Please consider clinking or using if you are feeling generous :)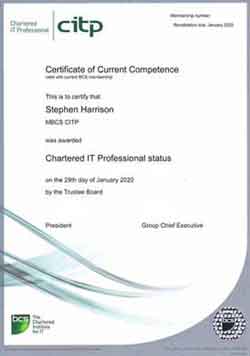 My Chartered IT Professional Certification certificate from the British Computer Society (The Chartered Institute for IT)



Thank you for taking the time to read my newsletter. Until next time feel free to take a look at the following eComputerZ resources.
---