---
Welcome To The eBits n ByteZ Monthly Newsletter
---
E-Mail not looking right? View Online
Please wait a few minutes for the newsletter to appear on the site if you open the e-mail immediately following its delivery
Overheating Computers
Overheating devices and components is quite a common occurrence, but often, we don't realize there is an overheating issue, until it's too late.
Too much heat causes computers to slow down, blue screen, and randomly reboot, which can cause data loss, and even permanent damage to internal components.
Heat, and/or inadequate cooling, is a serious issue. So, Why is my PC overheating, and what can I do about it?
This article explores the causes of overheating, and the cooling systems that remove heated air from inside your device's chassis.
We then explore the common cooling systems problem and resolutions, and options for tackling overheating components.
We also look at how to find out your device's current temperature. This will confirm whether there is an overheating issue or not.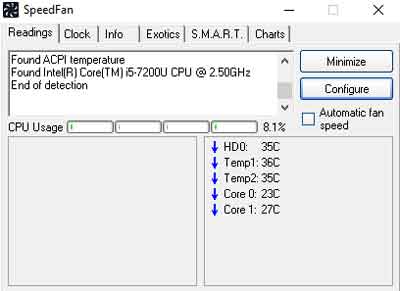 Spectre and Meldown
I really wanted to finish this article for December's newsletter, but life has got in the way.
I will have this published in the next week, so please keep an eye out for it in the Computer History section.
Although this hardware-based vulnerability, or collection of vulnerabilities, were discovered back in 2018, Spectre has still not been fully resolved to this day. I'll explain more about this important article in next month's newsletter.
More Tips & Tricks
Here are some more tips & tricks to make your computing life easier.
From time to time, you will want to add a symbol to the document you are writing. Take a look at the Alt Codes and Symbols page for a comprehensive list of all symbols, and don't forget to download your free PDF copy for offline access.
Learn How To Properly Clean Your Computer. It is in keeping with the Overheating PC article, and compliments it quite nicely.
Do you know about Focus Assist in Windows 10 (and 11)? It stops notifications and messages from appearing to distract you from your task at hand. Go to Settings > System > Focus Assist.
Have you heard about the Cloud Clipboard? This is great. Whatever you have copied (Ctrl + C), will appear in the cloud Clipboard, for pasting (Ctrl + V) on any other device that you have logged in to your Microsoft account. Select the Windows Key + V for the Cloud Clipboard to appear.
Can't remember what web page you visited 3 days ago? Select the Windows Key + Tab. This brings up a timeline of activity that you can scroll down and revisit. This one has saved me loads of time.
Quick Article Reminder
Below is a quick list of previously published articles that you may find useful. This month's theme is Computing Fundamentals.
Final Thoughts
Thank you for taking the time to read this month's newsletter. If you need any help, or would like to get in touch for any reason, please do so.
Until next time, take a moment to review my social media platforms. You are welcome to like or follow.
---