Basic Computer Training Troubleshooting
Basic computer training is essential to effectively troubleshoot computer devices. Numerous courses are available that are quite specialist, but I find the best way to train is to do it yourself.
It is frustrating having a broken device. We are so reliant on them in everyday life that it becomes difficult to be without them for any great length of time. Taking your broken device to a computer repair shop takes time and money.
Most technical problems experienced by everyday users are generally straightforward to fix. Wouldn't it be useful to understand troubleshooting basics and have the right equipment to hand, so you can do it yourself, saving both time and money in the process?
If this sounds appealing, then you have come to the right page. What follows is a mix of basic troubleshooting approaches, hints, tips and tricks. 
Keep up with the latest news and developments




Sign up to the eComputerZ Newsletter



The free A to Z of performing BIOS updates guide that anyone can follow.

✔  A checklist of important actions to perform throughout the update process.
✔  Further supporting information to aid your update plans.
✔  My unique approach for sourcing the latest BIOS versions for any motherboard manufacturer.
Sign up below for instant access to the guide, or by going to the Subscription page for more details.
I never share information with third parties and your details are secure.
I aim to issue newsletters at the start of each month.
Computer Troubleshooting Principles
Before getting into the detail of addressing technical issues and the supporting tools to make your life easier, we first take a look at the 5 golden computer troubleshooting principles that is essential reading.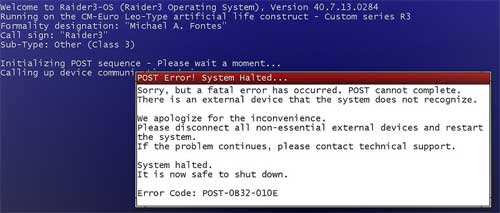 Basic Computer Training
Noting Error Messages Help Identify The Causes of Technical Problems
Source:- flickr.com
Computer troubleshooting is a frustrating business. To avoid the stress that comes with annoying technical problems, you need a methodical approach that works for resolving the majority of technical issues, when applied correctly.
One of the key tasks here is to quickly identify the root cause of a issue, then find a resolution that works. This drastically reduce the time it takes to resolve an issue. 
A complimentary article where you can put your new found troubleshooting skills to the test is the Common PC Troubleshooting Answers article.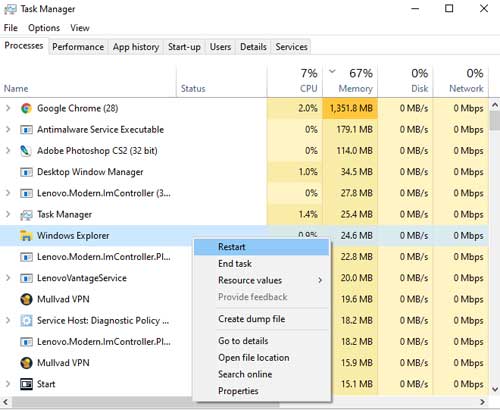 Basic Computer Training
Task Manager Restart Windows Explorer Process
In my experience,  80% of the IT problems we experience can be caused by 20% of the technology we use.
Therefore, it made sense to write an article on the common computer issues we all experience on a frequent basis, and how you can resolve each issue.
Return to the Table of Contents

---
Basic Computer Training Equipment
Repairing equipment yourself is a money saver. With the right approach and appropriate computer repair equipment, you too can maintain your devices like an IT professional.
Basic Computer Repair Toolkit
I know from experience how much time can be wasted if you do not have the right equipment to hand when you are troubleshooting PC problems. You need tools such as:-
Ratchet screwdrivers of varying sizes and types;
Flashlight and anti-static wristband
Hardware testers such as

POST

Cards (Power On Self Test).
However, before we get into the detail, we start at the beginning by looking at different toolkit bags and boxes. You need something in which to store and carry your tools, and as you see in the image below, bags come with many compartments. As your tool set increases, it becomes easy to lose things. Compartments are a time saver!
We then look at the core tools you need to include in your Computer Tool Kit bag, or box, such as pen torches. Needle nose pliers and paper clips (yes, really!).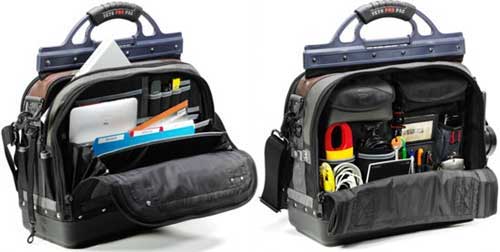 Basic Computer Training
Computer Toolkit Bags
Before you even attempt to put your basic computer training into practice, you must consider how to keep your devices, components, and especially internal components, safe from ESD, or  ElectroStatic Discharge.
I have seen ESD in action, and it can kill your hard drive and other components dead in the blink of an eye. Many people ignore the risks, and it baffles me. I do wonder if this is because ESD is not harmful to people?
The PC Repair Tools article focuses on your options for preventing ESD damage, such as wrist straps, vinyl mats and brushes.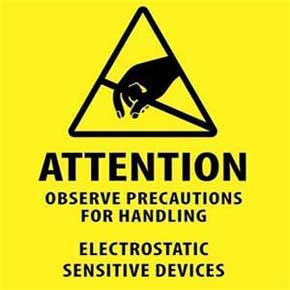 Basic Computer Training
ElectroStatic Discharge (ESD) Warning Notice
The PC Tool Kit article focuses on supporting tools such as test or analyser cards.
These cards are for use inside your machine test your Power Supply Unit (PSU), Motherboard and Hard Disk Drive (HDD), to name but a few.

The article discusses each type of card or device, and includes both instructions for use and interpretation of results. Inserting or connecting testers to the inside of a computer sounds daunting. However, it really is much easier than you think, and the analyser cards are cheap!
There are some advanced techniques discussed in this article, but nothing ventured, nothing gained when it comes to developing your basic computer training awareness.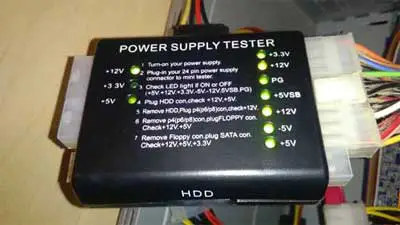 Connected Power Supply Tester (PSU)
A robust set of Computer Repair Tools includes a variety of adapters.
These are required when working with HDD's and different types of PSU's, especially when working with older devices and newer components.
Universal Power adapters provide flexibility when working on Laptops. In my experience, when someone asks you to 'take a brief look at their Laptop', they inevitably bring the Laptop, and nothing else. How do they expect me to charge it? By air? Also, quite often the Laptop battery is not even fully charged.
These are the sorts of pitfalls you pick up on with years of experience, but you can learn it quickly, by simply reading through the articles on this page.

Internal adapters help to expand the number of power connectors inside a computer, for example, to connect additional components such as hard drives if you want to perform a data copy exercise. External or portable hard drives are also an option.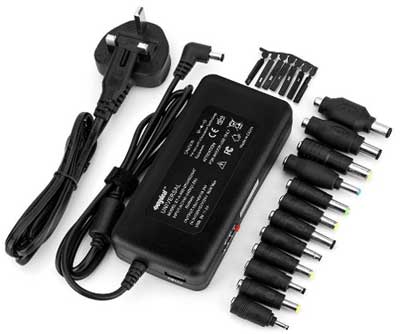 Universal Laptop Power Charger With Multiple Connectors
Your Computer Toolkit would not be complete without an assortment of cables and components. You never know what you might need when troubleshooting different types of devices.
Different types of RAM, HDD's, PSU's, and cabling such as kettle leads, SATA cables and network cables are all considerations. Just make sure your cable is of sufficient length. There is nothing more frustrating that having the right cable but the wrong length to do what you need to do!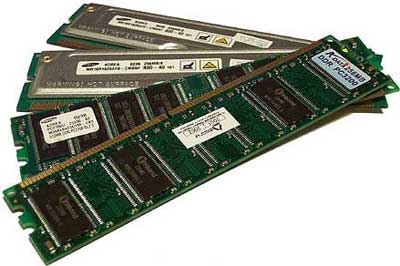 Random Access Memory, or RAM
When considering Computer Repair Technician Tools you should always include components and accessories that will make your life easier and safer.
Here we discuss what those items should be, for example, mice, compressed air, hand sanitizer and pill boxes, which are very useful for collecting screws and other small items.
Return to the Table of Contents

---
Troubleshooting Sound Cards
The process in a Microsoft Windows environment is very similar irrespective of the make and model of your sound card.
If you want your new sound card to work correctly, you need to install the drivers issued by the manufacturer, rather than the inbuilt Windows drivers. This is because they are technically more compatible and provide more functionality.
Now you have your drivers installed, everything should be working fine. However, one day, you come across a problem! Is your Sound Card Not Working? In this tutorial, we look at troubleshooting approaches, following well-known computer professional methods.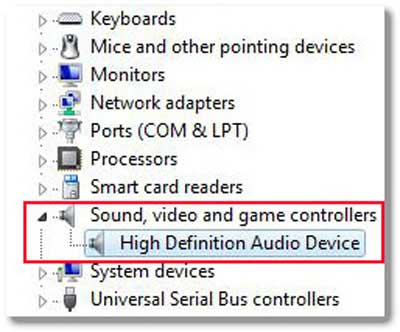 Basic Computer Training
Sound Card Device Driver
Generally, you check your peripherals e.g. are the external speakers plugged in correctly, then move on to software checks such as sound settings and device drivers. If these checks do not resolve your issue, it is time to check internal components. Simply 're-seating' the sound card can resolve an issue.
Return to the Table of Contents

---
Troubleshooting Wireless Network Connectivity
Wireless network connectivity is a common issue that most of us has experienced at one time or another.
Power outages, ISP service disruption, network congestion and faulty, or incorrectly setup hardware and software, can all play a part in disrupting your online experience.
The importance of wireless connectivity in today's world cannot be underestimated, and is on a par with water, gas and other essential utilities. When our wireless access is unavailable, we notice because of what we take for granted these days. I know I do.
It therefore makes sense to cover the important topic of what to do when you are experiencing wireless access issues. That is the theme of the WiFi not working article.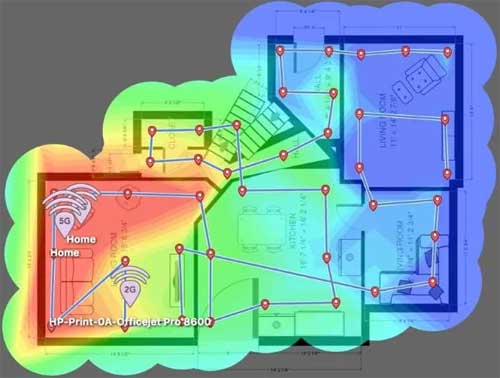 Basic Computer Training
Example Of A Heatmap Showing Wireless Coverage Quality Inside A Home
Source:- techdigest.tv
In my experience, Wi-Fi issues tend to originate from either the Wi-Fi service itself, or the wireless devices capability of connecting to that service. The theme of the WiFi Troubleshooting article focuses on resolving issues with wireless device connectivity.
Each area has several troubleshooting techniques for you to review and consider using to fix your wireless network issues. Examples include router reboots, service optimization and automatic network connectivity settings.
Return to the Table of Contents

---
What Can We do About Hard Disk Drives?

Millions of hard disk drives fail each year, and for many reasons, including mechanical issues like scratched platters, and logical issues such as corrupted Master Boot Records.
The hard disk drive failure fix article looks at the different tell-tale signs that your HDD is going to fail. Symptoms can include random freezing events, shut downs, and the Blue Screen of Death.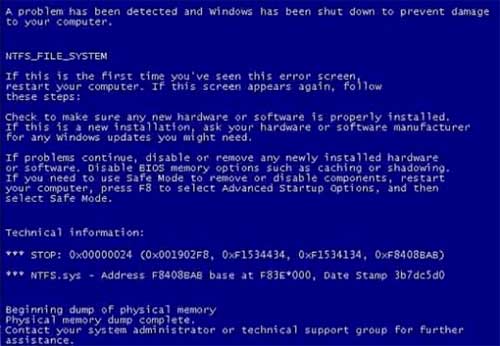 Basic Computer Training
BSOD Due To Failing HDD
Source:- geekflare.com
We also look at the various underlying causes of hard drive failures, including overheating, bad clusters or sectors and the dreaded "click of death".
Next, we look at how to test your hard disks for any issues. There are various commands built in to Microsoft Windows, and specialist tools such as HDD Scan that can be used to perform various tests for potential issues.
We then review the options you have for both fixing and protecting yourself from HDD failures.
Return to the Table of Contents

---
Troubleshooting Printers
Printers can be troublesome, despite their 50+ years of technological evolution. If your experience is anything like mine, you will be aware of paper jams, faded print quality or streaky lines, and error message such as flashing lights and messages on screen. 
The way printing problems are communicated to us, either through the printer or on screen, is not always simple to understand or interpret. Understanding the error messages and blinking lights goes a long way to resolving your printing issues.
Therefore, the HP Printer Not Printing article describes common printing issues that can be applied to all printer makes and models, not just HP. The solutions presented in this article will help with troubleshooting printing issues, and also help with your basic computer training.
Return to the Table of Contents

---
Why Is My PC Overheating?
Overheating devices and components is quite a common occurrence, but often, we don't realize there is an overheating issue, until it's too late.
Too much heat causes computers to slow down, blue screen, and randomly reboot, which can cause data loss, and even permanent damage to internal components.
Heat, and/or inadequate cooling, is a serious issue. So, Why Is My PC Overheating, and What Can I Do About It?
The article explores the causes of overheating, and the cooling systems that remove heated air from inside your device's chassis. We then explore the common cooling systems problem and resolutions, and options for tackling overheating components
We also look at how to find out your device's current temperature. This will confirm whether there is an overheating issue or not.
Return to the Table of Contents

---
Bluetooth Troubleshooting
Bluetooth troubleshooting is an essential skill today. There are over 4 billion devices with Bluetooth capability, and this is set to increase in the coming years; from wireless keyboards and mice, to baby monitors and even basketballs!
Understanding what Bluetooth technology is, and how it works, is essential to developing your troubleshooting skills.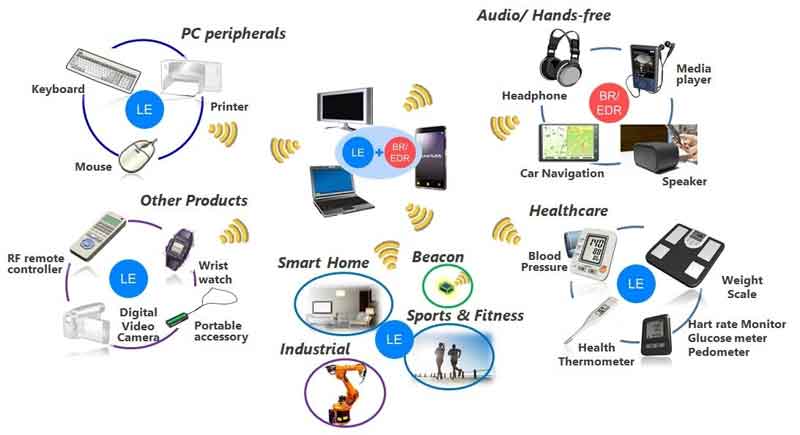 Basic Computer Training
Examples of Bluetooth Devices
Source:- renesas.com
If your Bluetooth experience is anything like mine, then you will have experienced many failures and disconnections, and they are as frustrating as anything you can experience in the technology world. This article looks in detail at what you can do to fix your Bluetooth connectivity issues when they happen, and believe you me, they will happen.
Return to the Table of Contents

---
Slow Computer Performance
How to speed up a slow computer is a frequent question I receive from site visitors. The fact is that devices of all types slow down over time, and one of the main reasons is the increasing consumption of computing resources, to run new or updated software applications, and operating systems.
However, there are many ways to ensure your computer is running optimally throughout the course of its life (generally, 5-7 years), and this article describes 14 methods, including the disabling of programs at start up using Autoruns.

Autoruns Disables Programs From Loading At Startup And Can Improve A Slow Computer's Performance
The article takes you through the different options I think help best to avoid a slow computer, and all the issues that come with it. Some are obvious, but may not be undertaken frequently enough, e.g. reboots, and some are much less obvious, and require further information to be clear. I also add my own unique take on how each action should be undertaken.
Return to the Table of Contents

---
Desktop Power Supply Unit (PSU) Troubleshooting
The desktop power supply unit is the fuel for your computer. All internal components, and many computing peripherals, are dependent on the PSU inside your device.
PSU's basically convert alternating current, or AC, in to a low-voltage direct current, or DC, that can be used safely by your computer's components without damaging them.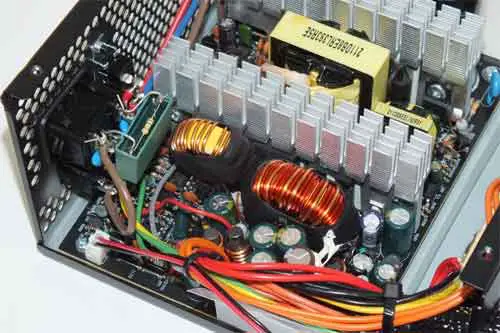 Basic Computer Training
Internal PSU Components
Source:- overbr.com.br
They are often the forgotten component when buying a new computer, or upgrading an existing device. All the focus is on RAM, CPU, Hard Drives, and even computer monitors. However, PSU's need to be capable of powering all these different components.
It is therefore worth spending some time understanding what the desktop power supply unit is, how it works, and what you can do to troubleshoot, should you start to experience issues.
Return to the Table of Contents
---
Basic Computer Training | Final Thoughts
Basic computer training provided by the tutorials in this section can give you the confidence to try troubleshooting computer issues yourself. The approach, regardless of the problem, is just about the same.
Wiki How provides excellent general advice on how to troubleshoot a computer. 
Resolving technical issues yourself is not always straightforward, but it is certainly not impossible. Give it a go!
Share With Others
Find Us On Social Media