Basic Computer Training
Troubleshooting
Basic computer training is essential to effectively troubleshoot computer devices. There are lots of courses available that are quite specialist, but I find the best way to train is to do it yourself.
It is frustrating having a broken device. We are so reliant on them in everyday life that it becomes difficult to be without them for any great length of time. Taking your broken device to a computer repair shop takes time and money.
Most technical problems experienced by everyday users are generally straightforward to fix. Wouldn't it be useful to understand troubleshooting basics and have the right equipment to hand so you can do it yourself, saving both time and money in the process?
If this sounds appealing then you have come to the right page. What follows is a mix of basic troubleshooting approaches, hints, tips and tricks. 
Attention!
Just to let you know there are computer related adverts, or adverts personal to you, on this page that you may find useful
They help with the running of my site
If you are running an Ad Block and wish to see them, you can whitelist my site

Thank you for your time
Basic Computer Training Equipment
Repairing equipment yourself is a money saver in the long run. With the right approach and appropriate computer repair equipment, you too can maintain your devices like an IT professional.
Basic Computer Repair Toolkit
I know from experience how much time can be wasted if you do not have the right equipment to hand when you are troubleshooting PC problems. You need tools such as:-
Ratchet screwdrivers of varying sizes and types


Flashlight and anti-static wristband


Hardware testers such as

POST

Cards (Power On Self Test)
However, before we get in to the detail, we start at the beginning by looking at different toolkit bags and boxes. You need something in which to store and carry your tools, and as you see in the image below, bags come with lots of compartments. As your tool set increases it becomes easy to lose things. Compartments are a time saver!
We then look at the core tools you need to include in your Computer Tool Kit (Opens New Window) bag, or box, such as pen torches. Needle nose pliers and paper clips (yes, really!).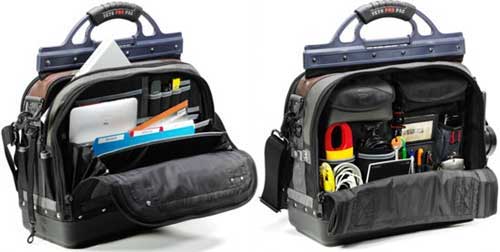 Basic Computer Training
Computer Toolkit Bags
Before you even attempt to put your basic computer training into practice, you must consider how to keep your devices, components, and especially internal components, safe from ESD, or  ElectroStatic Discharge.
I have seen ESD in practice and it can kill your hard drive and other components dead in the blink of an eye. A lot of people ignore the risks, and it baffles me. I do wonder if this is because ESD is not harmful to people?
The PC Repair Tools (Opens New Window) article focuses on your options for preventing ESD damage, such as wrist straps, vinyl mats and brushes.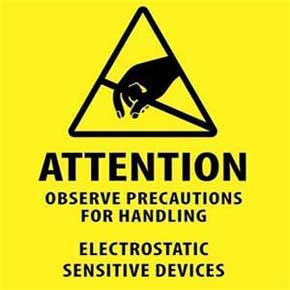 Basic Computer Training
ElectroStatic Discharge (ESD) Warning Notice
The PC Tool Kit (Opens New Window) article focuses on supporting tools such as test or analyser cards.
These cards are for use inside your machine test your Power Supply Unit (PSU), Motherboard and Hard Disk Drive (HDD), to name but a few.

The article discusses each type of card or device, and includes both instructions for use and interpretation of results. Inserting or connecting testers to the inside of a computer sounds daunting. However, it really is much easier than you think, and the analyser cards are cheap!
There are some advanced techniques discussed in this article, but nothing ventured, nothing gained when it comes to developing your basic computer training awareness.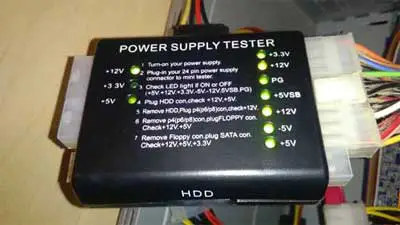 Connected Power Supply Tester (PSU)
A robust set of Computer Repair Tools (Opens New Window) includes a variety of adapters.
These are required when working with HDD's and different types of PSU's, especially when working with older devices and newer components.
Universal Power adapters provide flexibility when working on Laptops. In my experience, when someone asks you to 'take a quick look at their Laptop', they inevitably bring the Laptop, and nothing else. How do they expect me to charge it? By air? Also, quite often the Laptop battery is not even fully charged.
These are the sorts of pitfalls you pick up on with years of experience, but you can learn it quickly, by simply reading through the articles on this page.

Internal adapters help to expand the number of power connectors inside a computer, for example, to connect additional components such as hard drives if you want to perform a data copy exercise. External or portable hard drives are also an option.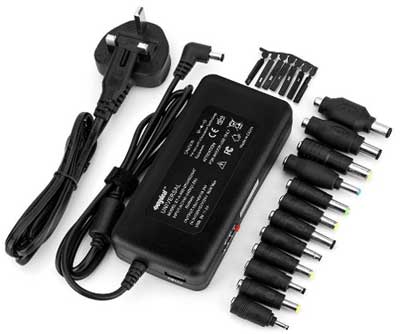 Universal Laptop Power Charger With Multiple Connectors
Your Computer Toolkit (Opens New Window) would not be complete without an assortment of cables and components. You never know what you might need when troubleshooting different types of devices.
Different types of RAM, HDD's, PSU's, and cabling such as kettle leads, SATA cables and network cables are all considerations. Just make sure your cable is of sufficient length. There is nothing more frustrating that having the right cable but the wrong length to do what you need to do!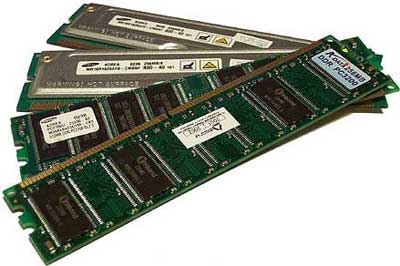 Random Access Memory, or RAM
When considering Computer Repair Technician Tools (Opens New Window) you should always include components and accessories that will make your life easier and safer.
Here we discuss what those items should be, for example, mice, compressed air, hand sanitizer and pill boxes, which are very useful for collecting screws and other small items.

---
Troubleshooting Sound Cards
The process in a Microsoft Windows environment is very similar irrespective of the make and model of your sound card.
If you want your new sound card to work correctly, you need to install the drivers issued by the manufacturer, rather than the inbuilt Windows drivers. This is because they are technically more compatible and provide more functionality.
Now you have your drivers installed, everything should be working fine. However, one day, you come across a problem! Is your Sound Card Not Working? (Opens New Window). In this tutorial we look at troubleshooting approaches, following well known computer professional methods.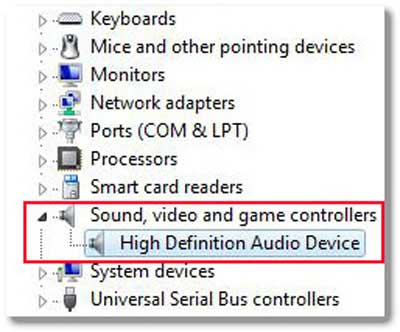 Basic Computer Training
Sound Card Device Driver
Generally you check your peripherals e.g. are the external speakers plugged in correctly, then move on to software checks such as sound settings and device drivers. If these checks do not resolve your issue, it is time to check internal components. Simply 're-seating' the sound card can fix an issue.

---
Basic Computer Training | Final Thoughts
Basic computer training provided by the tutorials in this section can give you the confidence to try troubleshooting computer issues yourself. The approach, regardless of the problem, is just about the same.
WikiHow (Opens New Window) provides excellent general advice on how to troubleshoot a computer. 
Fixing technical issues yourself is not always straightforward, but it is certainly not impossible. Give it a go!
Attention!
If you enjoyed this article please share on your social media by selecting the share buttons
Attention!
Head over to the Computer-Help forum for lots of knowledgeable articles by site visitors on all subjects technology-related. Feel free to contribute your thoughts by completing the form, and commenting on existing articles.