Welcome To The eBitz N ByteZ
Monthly Newsletter
---
Computer Knowledge Section
Completed (For Now)
E-Mail not looking right? View Online
Hello again. Welcome to the November 2020 edition of the eBits n ByteZ newsletter.
I'm delighted that the number of subscribers is increasing. If you've just signed up, I hope you find the content useful.
In the last month, I have added two new articles, and redesigned two existing articles, which as completed, for now, the Computer Knowledge section.
I'm happy with this section for the moment, and will be moving on to the Computer Tablet Basics section over the month or so. I have already started a new article looking at Tablet accessories.
Back in July, I added a couple of new articles to the Tablet section, namely Kids' Tablets and Tablets for Seniors.
I'm not too sure why but both Google and Bing haven't ranked these articles in their first 30 pages! I thought they were good. If you have a moment to take a look and let me know what I'm missing.
Below is a snippet of the new and rewritten articles published last month. It can take a while for search engines to index new pages and rank them, so you are again likely to get a sneak preview before the rest of the Internet.
---
How To Upgrade RAM
Upgrading and replacing memory modules is usually a straightforward process, once you have done it a few times.
This article covers the installation process. However, there is quite a bit of preparation work required first before you reach the installation stage.
This includes how much RAM your device can handle (buy too much, and you've wasted your money), and how to choose the right type of RAM that is compatible with your device (buying the wrong memory module can also result in wasted money).
If your device is running slowly, then upgrading your RAM could be the answer. Computers offload the data they cannot handle to a 'pagefile' hosted on your hard drive, and because your hard drive is slower than RAM, the drop in performance is going to be noticeable.
This is why understanding how to upgrade RAM properly is important. Click the link below for more detail.
How To Upgrade RAM (Random Access Memory)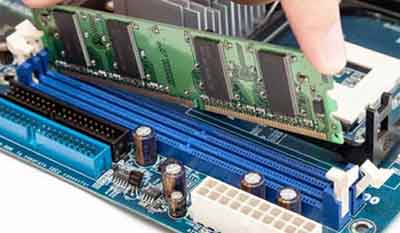 Random Access Memory (RAM) Installation In Action
---
How Computer Monitors Work
Understanding how computer monitors work can get very complicated quickly. There is lots of jargon and electronics references that can put many people off learning what they need to know when buying a new monitor.
I've tried to simplify the complexity which hopefully enables the reader to make an informed choice when selecting their next monitor.
The article looks at different monitors past and present including TFT's and OLED's. We also explore the main characteristics of computer monitors including screen sizes, resolutions and connector types.
I've also added a section that looks at how the graphics and text you are looking at right now is displayed.
Take a look.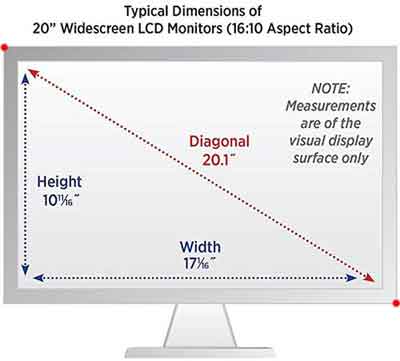 There are two measurements that describe the size of a screen - The Viewable Area and the Aspect Ratio
---
How To Install Sound Cards
Just like RAM upgrades, there is an art to installing new sound cards too. We take good quality audio for granted these days, for example when streaming music or films, and FaceTiming friends and family.
The How To Install Sound Cards article focuses on the simple steps of putting a new audio card in to your computer.
There are some prerequisite steps to take first, which are also explained in the article. This is the areas I've focused on most when rewriting this article.
As with most new components, they will not work properly unless the right drivers are correctly installed.
Device driver installation used to be quite a task, especially in the pre-plug and play days. I can recall having to edit *.ini files to get audio cards working properly in old 486 computers. Happily those days are behind us.
However, you should install the drivers issued by the manufacturer, rather than the inbuilt Windows drivers. This is because they are technically more compatible and provide more functionality.
The How To Install Sound Card Drivers article is based on Creative Labs drivers, but the steps are applicable to all sound card drivers. Take a look.

Peripheral Component Interconnect (PCI) Slots For A sound Card
---
Final Thoughts
That concludes this month's newsletter. Thank you for reading and your continued support. It is very much appreciated.
Do you run a computer blog, or fancy contributing an article to the eComputerZ site? If so, let me know, and we can discuss exchanging ideas and links.
If you produce a quality article, I can publish on the site as a guest writer. I've had a few contributors over the years and the article quality is great. Take a look at this computer protection article from a cybersecurity specialist at the PC Doctor.
Also don't forget to take a look at the social media links below. Feel free to follow, like, and share.
Feel free to forward this e-mail on to all of your friends and family.
---
Blogs and Social Media Links
Thank you again for taking the time to read my newsletter. Until next time take a look at the following eComputerZ resources.