Welcome To The eBitz N ByteZ Monthly Newsletter
---
Time To Start Troubleshooting
E-Mail not looking right? View Online
Previous eBitz N ByteZ Newsletters
Hello everyone, and welcome to the March 2021 edition of the eBits n ByteZ newsletter. I hope this finds you well.
There's a lot to get through this month. Several new articles released and a new complex password generator tool to tell you all about.
The Malware Basics section is completed for the moment, with the addition of two new articles on Social Media Privacy and Artificial Intelligence.
I've now moved on to the Troubleshooting Basics section, and have started the revamp with an extensive article on how to fix home Wi-Fi connectivity issues.
In addition, I am also in the process of adding supplementary articles to existing subjects where they can help site visitors who frequently contact me for help and advice on similar topics.
I've started with an article about how to find out what your device's BIOS (and Motherboard) make/model and version is.
I am also continuing to build up a Twitter following. There are some interesting articles I've tweeted in recent weeks including this one on AI and Health Research.
If you find the articles to your liking, and you have a Twitter account, please consider following :)
---
Strong Random Password Generator Tool
Throughout all the recent articles written under the theme of Cyber Security, a frequent point is made about the importance of having a unique password for every account that is both complex and difficult to guess or crack.
Writing examples of complex passwords can give the impression of a time consuming and mundane activity; especially if you have many accounts.
So, to help generate unique and complex passwords quickly and easily, I have implemented The Strong Random Password Generator Tool.
This can be found under the Tools section on the site navigation bar at the very top of each page.
The tool is set to generate a minimum of 16 character passwords that include symbols, numbers and capital letters. This represents complex password standards.
Once you have created your unique and complex password, simply click the copy password button, so you can paste it into your password management program after using it to change your online account password.
It is worth noting for reassurance that I don't retain any of the passwords generated. I couldn't do anything with them even if I did.
Take a look, and please make use of the tool if your account password are not complex or unique.
We are one click away from hackers accessing our personal information, and they can cause some real damage too by holding information to ransom, emptying bank accounts and stealing your identity.
Click the image below to open the password generator tool.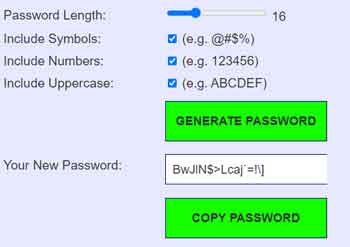 ---
Social Media Privacy
Social media privacy is more important than ever before. It is almost guaranteed you will be subject to a hacking or ransomware incident if you do not take appropriate action now. That is where this article on social media privacy can help.
It makes sense to spend some time reviewing your social media privacy settings to minimize the risk of becoming a victim of cyber crime.
Social media default privacy settings are usually set to what the platform wants them to be, which suits their interests. One of the challenges for us is to find the important settings in the first place, so we can change them to what we want them to be.
This article looks at social media risk in more detail, then focuses specifically on the key Facebook and Twitter privacy settings that I think should be changed to protect your privacy.
Click the image below to open the social media privacy article.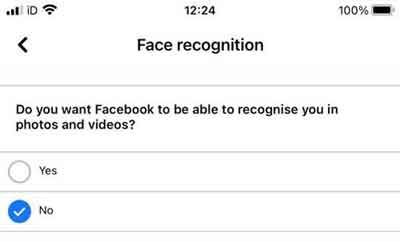 ---
Artificial Intelligence and Machine Learning
Artificial Intelligence and Machine Learning techniques have actually been around for some time. It is only more recently that we are hearing more about them in our daily lives.
AI conjures up images of the Terminator, a sentient cyborg and malicious AI creation from the future, sent back to the past to take over humankind.
Science fiction has always been the gazing lens for theatrical dystopian futures when it comes to AI, and although great minds such as Stephen Hawking caution against the potential future of robotics surpassing human intelligence, and 'taking over', there is also a lot of good that can come from this area of computer science.
However, although the science fiction future is likely exaggerated, we do need to be cautious when developing artificial intelligence and machine learning techniques because like all other technological evolutions, if they fall in to the wrong hands, a lot of damage can be done.
In this AI and Machine Learning article we look at each technology in detail, including their closely related technologies such as deep learning and neural networks.
We then look at the benefits these techniques bring to improving our online safety, and the risk if they fall in to the wrong hands.
Click the image below to open the artificial intelligence and machine learning article.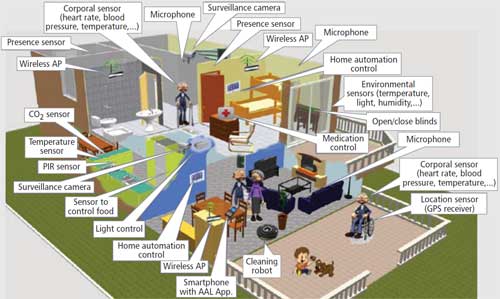 ---
Wi-Fi Not Working
So, why is your Wi-Fi not working? It is a common theme across the world and something we have all experienced at one time or another.
Losing wireless services makes you realize just how dependent we have become on mobile devices and the instant online access they provide.
Wireless is increasingly on a par with water, gas and other essential utilities. When our wireless access is unavailable, we notice because what we take for granted these days. I know I do.
It therefore makes sense to cover the important topic of what to do when you are experiencing wireless access issues. That is the theme of the Wi-Fi Not Working article.
In my experience troubleshooting Wi-Fi issues tends to fall in to two main areas; The Wi-Fi service itself, and the wireless devices connecting to that service.
Each area has several troubleshooting techniques for you to review and consider using to fix your wireless network issues. Examples include router reboots, service optimization and automatic network connectivity settings. Read on for more ideas.
Click or the image below to open the Wi-Fi Not Working article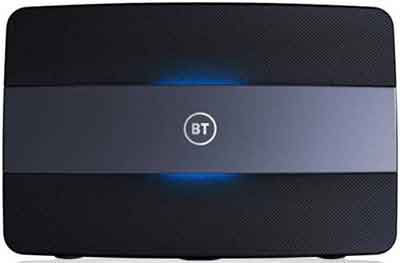 ---
How To check BIOS Version
The checking BIOS version article is a supplementary page for the successful American Megatrends BIOS Update article.
I receive many questions from visitors about how to find out what the BIOS or UEFI make and version are on their devices.
This is an important step because you simply cannot update your firmware yourself unless you have this critical piece of information.
Often we are unable to note the BIOS or UEFI details when devices are booting. The information flashes up on screen and disappears before you have a chance to register the information.
In addition, some visitors are not keen on downloading and installing third-party tools and utilities to help identify their devices BIOS details. This is understandable considering the proliferation of malware on the Internet these days.
Therefore, this article focuses on the alternative methods of identifying your BIOS version, focusing specifically on the Windows operating system, This is because it is still the most popular O/S in the world by some margin.
Click or the image below to open the how to check BIOS version article

---
Final Thoughts
If you've made it this far, thank you for taking the time to read. I hope you continue to find the articles interesting and relevant.
If you would like to see a specific type of article on eComputerZ, or would like to contribute to the site by writing your own personal article, get in touch and let me know.
Feel free to forward this e-mail on to all of your friends and family.
March will focus on developing the Troubleshooting Basics section, and continue with supplementary articles that will provide help and support for specific issues that you inform me about :)
Hopefully, we are heading towards the end of the COVID-19 Pandemic. I will be great to resume our normal lives again. I can't wait!
Thank you again for your continued support.
Steve
---
Blogs and Social Media Links
Thank you again for taking the time to read my newsletter. Until next time take a look at the following eComputerZ resources.