Welcome To The eBitz N ByteZ Monthly Newsletter
---
A Mixed Bag if Different Articles
E-Mail not looking right? View Online
Welcome to the February 2021 edition of the eBits n ByteZ newsletter. I hope you are all doing very well.
The intention for January was to continue developing the Malware Basics section, and I have done that, but was distracted by a couple of side projects which I'll tell you all about later in the newsletter. I'm quite pleased with the outcomes.
It also occurred to me that many of the new eBits n ByteZ's subscribers may not be aware of the previously published newsletters, especially over the last 6 months or so.
If you are interested in reading the back catalogue, click this newsletter link and scroll down.
I am also trying to build up a Twitter platform, but it is proving to be quite time consuming. There are lots of good articles and information on computers if you look in the right place and I have retweeted or liked some of them.
If you find the articles to your liking, and you have a Twitter account, please consider following.
Now, on with January's developments and improvements.
---
Mobile Phone Security Awareness
Billions of people own a smartphone, and we collectively still have major security issues in keeping our devices and data safe.
We are one click away from hackers accessing our personal information, and they can cause some real damage too by holding information to ransom, emptying bank accounts and stealing your identity.
So with that in mind I felt the need to put together an article to help people improve the security of their mobile phones.
Advice includes applying creative PIN codes, caution when accessing public wireless networks and advice for installing apps.
We also look at a list of other hints and tips you can take on board to protect your mobile.
Click here or the image below to open the article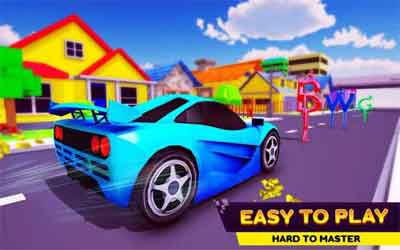 ---
How To Prevent Account Hacking
Account hacking is a major issue. When writing this article I counted the number of apps and accounts on my mobile phone, and there was over 40!
When you consider there are over 30 billion devices connected online, there are lots of accounts for cyber criminals to hack.
Criminals employ techniques such as phishing attacks, tempting you to click that links from a realistic, but ultimately fake, e-mail.
On top of this, over 60% of people use the same password for all of their accounts. This is convenient for you, but an incentive for the hacker as there is a treasure trove waiting for them because if they get their hands on that password, they are accessing most of your accounts.
This article reviews good practices you can adapt to protect your online accounts.
Click here or the image below to open the article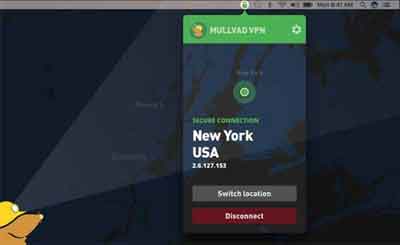 ---
Old Computer Software Programs
This is the first part of the side project I got distracted with around the middle of January.
There are almost 40 articles in the archive section, and although they are not updated much any more, they still offer lots of people value when I see the number of people reading them each day.
However, they were all linked to the same Old Software page, which I could see what a little overwhelming for some site visitors.
So, I decided to split the archive articles into three sections. This section is focused on Cyber Security.
There are articles linked in this section that cover cyber security tools such as Malwarebytes, McAfee Anti virus, and AVG.
I enjoyed writing this article because it gives the opportunity to explain the rationale behind why we need to protect our devices when using legacy software.
Click here or the image below to open the article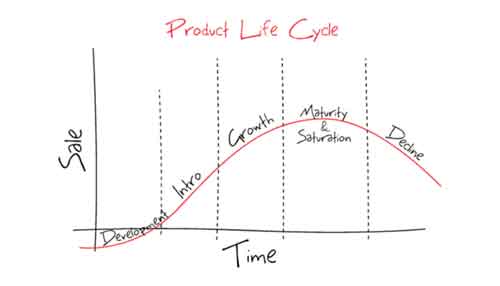 ---
Old Versions of Software Programs
This article is the second reason for my little diversion away from the Malware Basics section.
In a similar theme to the archived section on Cyber security, this section is focused on Microsoft products, including Installing Windows XP, Patching Windows XP and How to Improve Internet Explorer Performance.
This article was really enjoyable to write. It was a trip down memory lane thinking about the history of Microsoft and all the different versions of software I've used and supported over the years.
Then there's the Easter Eggs. If you don't know what these are, take a look at the article. They were great back in the day.
Click here or the image below to open the article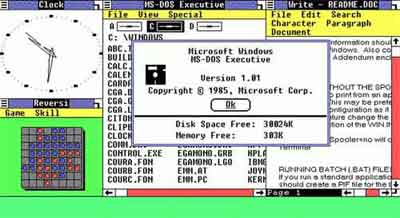 ---
A Revamp of the Sitemap
Now this is much more interesting than it sounds. All decent websites have a sitemap which lists every single web page on that site. Think of it like an index in a textbook.
My sitemap on eComputerz... left a lot to be desired. Sure I put all the links to the web pages on it, and even put them in to the right sections.
However, if you were to visit the sitemap, you wouldn't have had much of a clue what each of the pages were about. You could catch a clue by looking at the page title, but that was it.
So, for each of the main site pages, I've added a description explaining what each article is about. I've also added an image from the article to support the description.
Take a look. I hope it helps you discover other interesting articles on the site, including articles written by site visitors.
Click here or the image below to open the sitemap
---
Final Thoughts
If you've made it this far, thank you for taking the time to read.
Feel free to forward this e-mail on to all of your friends and family.
February will focus on progressing and completing (for now) the Malware Basics section. The plan at the moment is to write articles on social media security, and the security issues associated with Artificial Intelligence. Whether we like it or not, AI is set to play an important role in our lives.
Thank you again for your continued support.
---
Blogs and Social Media Links
Thank you again for taking the time to read my newsletter. Until next time take a look at the following eComputerZ resources.