Latest iPad News From Around The Word
The latest iPad news page is all about bringing you the latest information from around the world about the Apple iPad and associated products such as the iPhone.
Major iPad related stories and reviews, from across the world, are presented below through the excellent Google News feeds.
This is your one-stop shop for finding lots of varied and interesting articles from all four corners of the globe.
This is another page I often stop by frequently to see what's going on in the world of iPads and Apple products in general.
Do you have a passion for Apple technology, and specifically, the iPad? Do you want to be informed about what is going on in the Apple world? If you do, bookmark this page and visit frequently!
At the top of the right-hand menu, you will see the Social Media Facebook Page and the Twitter Feed for eComputerZ
At the bottom of this page, you have the option to post a link to this page on your Facebook wall or Twitter Feed.

In fact, all the Social Media and Blog options of this page are available on all pages throughout my site. I think you will find them useful, so take a look, you will not be disappointed.
This news feed page compliments the other Apple iPad articles hosted on my site. This includes a comprehensive review of the iPad revolution and how this device became the world's most popular tablet. If you are into your technology history, this article is for you.
The iPad Manual is a detailed user guide to help you get the most out of your device. We look at gestures, settings and managing your applications. We also take a look at iPad settings and how to manage your applications. The video tutorials are very informative.

Losing your device is not the end of the world. Learn how to use the Find My iPad tool and get it back, quickly! We look in detail about how you enable, and the key decisions you have to make.
Keep up with the latest news and developments




Sign up to the eComputerZ Newsletter



The free A to Z of performing BIOS updates guide that anyone can follow.

✔  A checklist of important actions to perform throughout the update process.
✔  Further supporting information to aid your update plans.
✔  My unique approach for sourcing the latest BIOS versions for any motherboard manufacturer.
Sign up below for instant access to the guide, or by going to the Subscription page for more details.
I never share information with third parties and your details are secure.
I aim to issue newsletters at the start of each month.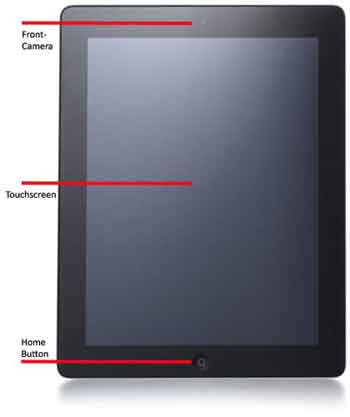 Latest iPad News
---
Latest iPad News Feed

Click here for the latest Blog News at eComputerZ
Share With Others
Find Us On Social Media