Author:- Stephen Harrison, BSc, MSc, MBCS, CITP, InstM
Sharing over 20 years of IT experience with you 
More about me here

Computer Help
Introducing the computer help website that enables you to easily understand the technology you use in every day life.
From computing basics to troubleshooting techniques, this site navigates you through all the confusion in a simple, easy to understand way. 
We reflect on the history of computing. The past has important lessons for all of us in the present, and this should not be ignored.
We also keep tabs on what is happening in the computing world so we can be prepared for what is to come in the fast moving industry of Information Technology.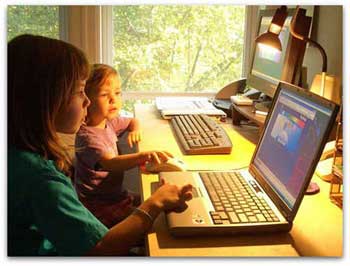 Computer Help For All The Family
Computer Help
Understanding Computing Basics and Troubleshooting
I believe the best place to start is with a Computer Introduction. Understanding the basics of how computers work and the principles of how to troubleshoot any computer-related issue is fundamental, whatever hardware or software you are using.
Once you understand the basics, including an understanding of Hardware Computer Components, the computer help you need now, and in the future, can come from within.
You could say you will be your own computer support technician!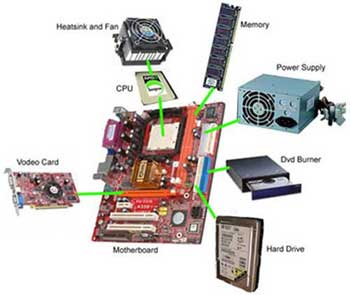 Typical Computer Hardware Components Displayed
Courtesy of warepin.com
If your computer help needs are focused on troubleshooting hardware issues, you need to understand the tools required to do the job properly, like a professional.
What you need is a Computer Toolkit. This is the first of a 6-part series covering all the things you need to consider.
If you wan to know how to Install a Sound Card, or if your Sound Card is not working, take a look at the 4-part tutorial on sound cards, in the Basic Computer Training  section.
Understanding and troubleshooting computer hardware is not as complicated as you may think. With my guidance I believe this IS something you can do yourself!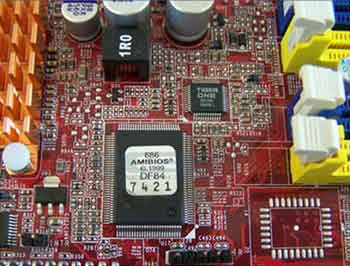 American Megatrends BIOS Chip
Software-related computer help is a huge topic! However it is important to cover certain aspects that both confuse and frustrate every day computer users.
One of the most confusing is the BIOS and, latterly, EUFI Firmware. For this reason I created a 3-part tutorial on the American Megatrends BIOS Update process, that give clear and concise instructions that every adult and teen computer whizz can follow.
Computer Help For Mobile Devices
Mobile computing is ubiquitous today. Smartphones and tablet devices are everywhere and appear to be growing in both popularity and capability. Your are likely reading this on a mobile device right now!
No matter how good (or bad) you think you are using mobile devices, there is always something new to learn and understand.
This is why I put together the Apple iPad Manual. Gestures, Multitasking, Settings and Application Management are covered in the manual, which is per-2 of a 6-part tutorial on the iPad.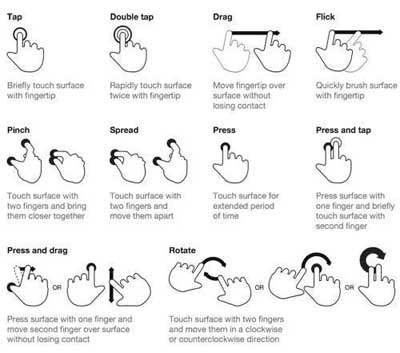 Apple iPad Gestures
(They Work on Multiple Apple Devices e.g. The Apple iPhone)
The iPad tutorial is part of a wider discussion about mobile computing. take a look at the Computer Tablets page for details on devices such as Tablet Notebook Computers (There is more Apple device out there!).
Cyber Security
This is the buzz name for keeping you and your family safe online. A lot of you are aware of online fraud, identity theft and ransomware attacks.
We've all read the stories in the news papers and I suspect some of you will know of, or have been personally affected by, cyber security crime.
On the 12th May 2017, the largest Ransomware event in history happened. The WannaCry Ransomware Attack affected hundred of thousands of computers worldwide. It is the go-to cyber attack to extort money from the victim.
This type of attack encrypts your files e.g. documents, music, photographs, and the Cyber Criminal asks for a ransom to be paid to release them. Never Pay The Ransom! It is unlikely you will get your files back in working order, if at all.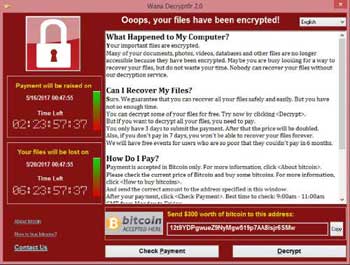 The WannaCry Ransomware Attack Splash Screen (12th May 2017)
To protect yourself from Malware and Virus attacks you need to understand what is out there and how to protect yourself.
There is a lot of free and commercial tools such as Anti-Virus Software, and Firewalls that are inbuilt within Operating Systems. Learning about these tools and how to install, setup and use is fundamental to cyber security when online.
Cyber Security is an increasingly important part of the IT Industry, and therefore my intention is to provide yo with all of the computer help I can to protect yourself and stay safe.
Together we won't let the cyber criminals win!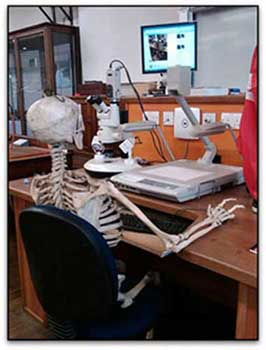 Keep The Cyber Criminals Waiting Forever For Your Money
Computing Past and the Future
It is important to acknowledge the past in computing. Where we are today, for good and for bad, is down to the actions and decisions that are written in history.
The Old Software section explains why legacy software exists and how this is 'perpetrated' by the IT Industry for both good and insidious reasons.
Legacy software such as Internet Explorer is not compatible with today's Operating Systems. Legacy Operating Systems become obsolete and are subject to increased cyber attack as vendors stop producing security patches.
Is is therefore important to know about legacy software. Are you using old software and unaware of the risk and consequences of not upgrading to software that is in support?
This section looks at these issues and also holds a collection of legacy software tutorials that are a useful aide memoir if you are still using old software, and are committed to the continued use of old software. 
What eComputerZ Offers YOU!
It may surprise you to know that both you and business users experience similar computing problems, and ask similar questions.
Whether you work from home, use a PC at work, or are just a casual PC, or Mobile Device user, there is something here for everyone of all ages.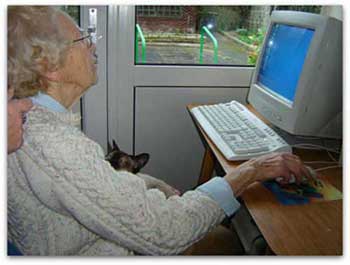 Age Does Not Matter - Computers Are For Everyone!
Learn from my education, mistakes and successes, the business secrets I am sharing with you are guaranteed to save you money!
If you are an entry-level technician, or a home user who would like to learn more about how to fix broken IT equipment, there is plenty of material for you throughout this website.
Some site visitors have written their own Computer-Help web pages covering a variety of software recommendations and troubleshooting stories.
If you are concerned about your safety online, there is lots of information on Cyber Security. If you are nostalgic take a look at the IT Past section.
Take a quick look at the About Me page under the Extras heading for insight into why I created this site.

Providing computer help free of charge is a rewarding experience for me, and learning about computer support is fun and easy to put into practice with the help of my site.
Take your first steps now...