OpenDNS FamilyShield
by Neil
(Hull, UK)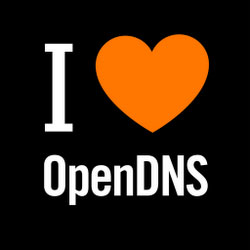 OpenDNS FamilyShield Google Plus Logo
I have use the parental controls for Internet Explorer 9 to prevent access to Nudity, Sexual material and Violence.

Now moving the setting to None does work. However in our experience it is too invasive for our web surfing habits.

Almost every page we go to, however innocent, is blocked and prompted for the Supervisor password. This is far too disruptive for us.

After looking online for alternatives I come across OpenDNS. It is a 'free Parental Control Solution'. Just what we needed.

There are a few options available on the web site but we decided to give the OpenDNS FamilyShield option a go.

I know a bit about setting up Wireless Broadband at home we we decide to go for the Router setup.

This saves us having to setup the security on my Laptop, my wife's iPad and the kids computers (or their friends when they come over!).

The setup is quite easy. All you need to do is get on to your Router and change the DNS Server settings to the IP Addresses given on the OpenDNS web site.

It is that simple. The only other thing it suggest you do is flush the cache on your operating system and your web browser.

This sounds complicated but is quite easy to do. The instructions are clear and simple to follow. for those that are interested:

For Windows: Go to the command prompt and type:
ipconfig /flushdns

For your web browser simply delete all of your browsing history.

My verdict is this solution is much more pragmatic. It is not as intrusive into your web browsing experience as Internet Explorer, and blocks what it says it blocks.

My Reply
Thank you Neil for your contribution. OpenDNS FamilyShield is an option I wasn't aware of. I assume it is a recent OpenDNS offering.
It looks like a managed Service which means the Company does all of the updating for you - blocking new unsuitable and fraudulent web sites.
And the best of all it is free, and it is also reliable.