Is Private VPN The Answer?
How Much Of Our Data Is Smart Devices Collecting, And Should We Be Worried?

The Private VPN Guest Article is by Chris Jones, Blog Manager at #TurnOnVPN, a non-profit organization focusing on a free and unimpeded internet for all. They take part in numerous online events, aimed at promoting a safe, secure, and censor-free internet.
Private VPNs, or Virtual Private Networks, are increasing in popularity as the Internet evolves.
With advancements in technology, pretty much every business nearby is touting the interconnection of numerous gadgets to deliver smart homes, smart vehicles, smart lights, smart TVs, smart locks, and smart everything.
What's more, buyers are getting tied up with all the benefits of the disruptive Internet of Things (IoT) without truly seeing how their own private data is being gathered and utilized.
Organizations, on the other hand, are quick to offer mechanically imaginative solutions by tapping IoT technology without completely valuing the challenges they present under the Personal Data Protection Act (PDPA).
Keep up with the latest news and developments




Sign up to the eComputerZ Newsletter



The free A to Z of performing BIOS updates guide that anyone can follow.

✔  A checklist of important actions to perform throughout the update process.
✔  Further supporting information to aid your update plans.
✔  My unique approach for sourcing the latest BIOS versions for any motherboard manufacturer.
Sign up below for instant access to the guide, or by going to the Subscription page for more details.
I never share information with third parties and your details are secure.
I aim to issue newsletters at the start of each month.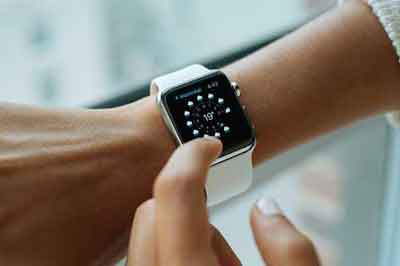 Smart Watches are ubiquitous with the Internet of Things (IoT)
Image from pixabay.com
---
Is Private VPN The Answer? How Much Data Are Smart Devices Collecting?
In an IoT ecosystem, numerous gadgets "talk" to each other, bringing about a consistent development of enormous volumes of information, regularly including sensitive personal information and frequently streaming it over the internet.
For instance, the information amassed by a smart fridge can paint a profile of a family's dietary patterns and well being by checking their utilization designs.
Markets couldn't spend anything to get hold of such information to enable them to look after stocks. Health insurance companies could utilize the information to structure or deny coverage to explicit people or to investigate the populace's health patterns.
A smart entryway lock can report your day by day intricate details, putting you in danger to unwelcome gatecrashers. Additionally, there is the smart TV, which, obscure to many, can monitor your viewing habits and even record your conversations.
Outside the home, Big Brother is continuously becoming unavoidable. Retailers can now take advantage of customers' cell phones to follow their behaviours from the minute they stroll into a shopping centre, since numerous clients leave their gadgets' Wi-Fi or Bluetooth on.
The information reaped can monitor your shopping patterns, for example, the normal time spent in the shop and the proportion of customers that converts perusing into buys. This serves to pinpoint which specific areas of the store aren't working out quite well.

Smart Cars
Indeed, even the world's most believed brands like Jeep, BMW, Tesla, Audi, and Volkswagen frequently face system vulnerabilities.
On the off chance that hackers can access your vehicle's GPS information, they could without much of a stretch execute theft or hijack you at any place you drive to.
They could likewise uncover vehicle information that may compromise your security. 
Home Assistants
The recent breach with Google Nest Guard uncovered that the smart device had a concealed microphone that was not disclosed in the gadget spec sheet. This implies that now and then clients may not know about the sort of information gathered by IoT gadgets and how they are handled.
Regardless of whether the information accumulated by the gadget is clarified to clients, anything can turn out badly and your sensitive information could arrive at the wrong hands. Amazon Alexis, for example, incidentally sent voice recordings to outsiders.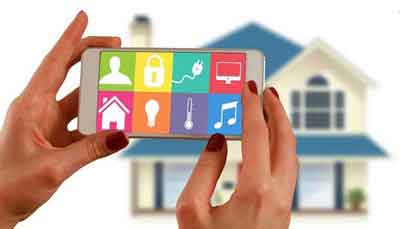 Private VPN
Smart Home Assistants Are Great - On The Surface... Is Private VPN The Answer?
Image from pixabay.com
Smart Toys
Privacy breaches can sting most regarding smart toys. While cell phones have inbuilt new security features to safeguard privacy, smart toys can open you to extra protection dangers.
We-Vibe, a prevalent sex toy producer, just as of late settled a $3.75 million claim for unreliably collecting client information through a partner application. 
Child Monitors
Most parents make a special effort to secure their infants from dangers. In any case, present-day child monitoring gadgets can now and then be abused to cause harm.
Hackings baby monitors are on the ascent, which can be a bad experience for guardians. On the off chance that an outsider can access your child monitor and send false cautions, it very well may be a terrifying experience for any parent.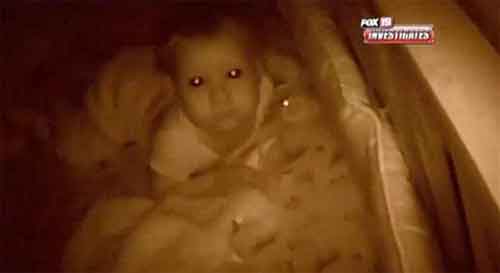 Private VPN
Image From A Hacked Internet-Enabled Baby Monitor In A Home In Cincinnati, Ohio Where A Man Was Screaming "Wake Up Baby!" At A 10-Month-Old Girl
Source: https://www.nbcnews.com/tech/security/man-hacks-monitor-screams-baby-girl-n91546
---
Is Private VPN The Answer? How to Protect Your Privacy in the IoT Era 
Innovation is digging in for the long haul, and many of us may not be willing to drop the idea of IoT gadgets all together, even as information spillage among the US citizens heightens.
Here are a couple of tips to enable you to decrease the dangers of privacy breaches when utilizing IoT gadgets: -
The initial step is to secure your home Wi-Fi router using a VPN.
A VPN will adequately encode information moving between your smart gadget and the web, making it troublesome for cyber criminals to hack your smart devices and get hold of your private information.
Additionally, change the default passwords that come with your smart devices and disable unnecessary features like location trackers.
While the IoT market is yet to come to full fruition, it's critical to consider security hazards that these gadgets present before you buy one. Peruse the item specs cautiously and permit agreements to guarantee that you're ready for any inevitability.
Share With Others
Find Us On Social Media