Author:- Stephen Harrison, B.Sc., M.Sc., MBCS, CITP, MInstM
Sharing over 20 years of IT experience with you 
More about me here

Dell Online Support
Dell Online Support looks at what you need to know to get the most out of the available Technical Support routes.

We look how to get a quick response from Technical Support, and how to find the right information online to support your Dell Computer.
The Dell Support Center software tool helps you to do the things discussed on this page automatically.
However, some home users prefer to use the online web facility instead of the support tool.
Share Your Dell Social Media Experiences! Write about it here. Did they help you to fix a problem? Would you use them again?
Read the experiences of other visitors to this web page. See how do they compare to yours or find out more before you use one of Dell's Social Media Services.
Listed below is a link to each feature we discuss. This gives you the option to either read through the whole page, or hop to the feature of interest.
Attention!
Just to let you know there are computer related adverts, or adverts personal to you, on this page that you may find useful
They help with the running of my site
If you are running an Ad Block and wish to see them, you can whitelist my site

Thank you for your time
---
Dell Service Tag
Computer help is available through the Dell Support page (Opens New Window). To take advantage of what is available, the first thing you need to know is how to find your Service Tag or Express Service Code.
The Service Tag is a code unique to your computer that enables Dell to determine your warranty agreement and provide the right technical support, including the Support Drivers, for your computer.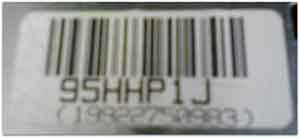 Dell Online Support
Service Tag
Dell computers tend to have the Service Tag either on the back of the base unit, or on the side. Laptops tend to have the service tag on the bottom of the device.
Click here (Opens New Window) for more information on how to locate your Service Tag or Express Service Code on a variety of devices.
The Service Tag should be easy to find. However, sometimes the service tag label has somehow been removed from the computer base unit. I find this is often the case on older Dell computers.
Modern Dell computers tend to have labels that are more sturdy and more difficult to remove.
Earlier computers have paper based labels which are easy to remove with your fingers, or by accident when cleaning your computer chassis.
If you are still struggling to find your Service Tag, or it has been removed from your computer, Dell offers a small utility called the System Profiler Tool, which will automatically find your service tag for you.
Return to the Table of Contents
---
Dell System Profiler Tool
Attention!
The Dell Profiler Tool is discontinued
The Profiler Tool is a small utility you install on your computer. It reads that part of your computers BIOS that contains your Service Tag, and displays it on screen for you.
This tool only works with Internet Explorer. Therefore, make sure you are using this web browser before continuing.


Click the System Profiler Tool link above, then click the Yes, I Do Agree link on the System Profiler screen.

Dell Online Support
System Profiler Tool Disclaimer
Left-Click the Install This Add-On For All Users On This Computer... prompt. The image below was created on Internet Explorer 8.


System Profiler Tool Install Prompt
Left-Click the Install Button when prompted. The name of the file depends on the version of Internet Explorer you use.

System Profiler Tool Lite Install
The tool installs quickly, and finds your computer Service Tag for you.

System Profiler Tool Service Tag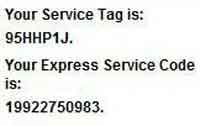 Service Tag Found
The next section looks at how to use Social Media to get a quick response from Dell Technical Support.
Return to the Table of Contents
---
Dell Online Support | Social Media
Dell Computer Customer Service has two good methods available for quick answers to your technical support problems. Dell Chat and the Declares Twitter Feed.
Here we review each one. I recommend you use them if you are struggling to find answers yourself on the Dell website.
Dell Chat (Opens New Window) is one good way to get quick answers to your customer service and technical problems. However, this option can only be used if your computer is under warranty.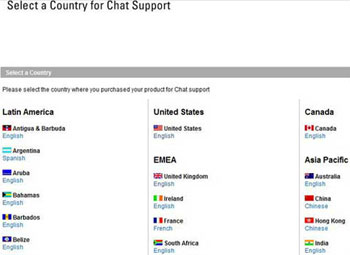 Dell Chat Country Selection Page
Select your country from the list then enter your Service Tag in to the field provided. Click Submit. Once your warranty is verified, you are put though to a Dell technician.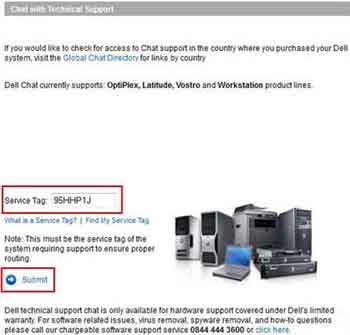 Dell Chat Submission
If your device is not under warranty, you are presented with links that may help you out, such as drivers and downloads, and product support.
Declares Twitter Feed (Opens New Window) provides quick and interactive support for all your queries by Dell's Social Media Outreach Team.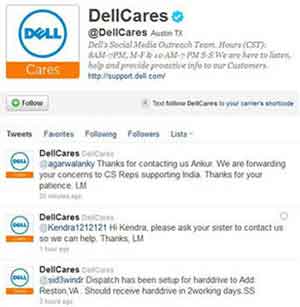 DellCares Twitter Feed
Simply sign up and Tweet your query. Response times are quick, and the technicians are very helpful.
They provide advice on how to fix problems and quick links to the Dell website that help resolve your computer problems.
Dell Facebook Page (Opens New Window) is also a good source of information.
You won't necessarily get quick answers, but you can keep in touch about new products and other goings on.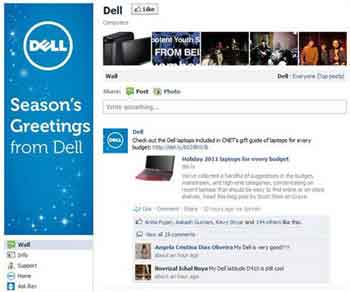 Dell Facebook Page
---
You Are Here:-
---
Share Your Dell
Social Media Experiences
Have you used the Dell Chat, Twitter Feed or Facebook page?

Did they help you fix a problem with your Dell Computer/Laptop?
Other Visitors Experiences
Click below to see contributions from other visitors to this page...

Dell Laptop Query Answered Quickly

OK this is something that happened to a friend. A year or two ago she bought a 'new Laptop' but quickly started to experience some issues with it e.g. …